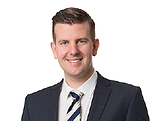 Xavier Murtagh – Founder/Digital Strategist
With a wealth of digital marketing experience, Xavier knows the online market inside out – and understands the paying customer journey isn't "going digital" – it's already gone. Xavier has completed his diploma in "Web Business Development and Marketing" and is Google Certified.
Xavier has been building websites since 2002 (HTML/PHP/WordPress/Wix/Square Space,BigCommerce and Shopify) and he brings an insider's knowledge to every website, ensuring every site provides a user-friendly experience and displays your business in a positive, professional light.
While the digital marketing strategy for each client varies, Xavier's focus is on driving brand equity; mobile marketing and setting up and monitoring social media platforms to cast a wide net to potential customers.
Using his extensive networks and marketing databases, Xavier can strategically link your brand to high volume search engines; distribute key messages to customers in an automated and timely way and showcase your business and videos through YouTube and a range of other cross browsers.
Xavier's data driven insights and limitless energy ensure your business will enjoy an online marketing process that's measurable, manageable and has strong cut-through.
To create, develop and implement the right online marketing strategy for your business.
There are many web designers that do things the wrong way and you end up paying for it down the track. Many people in the past have been caught out with companies that get them to number one on the search engines very quickly and soon to find out they are no where to be seen weeks later. We do things the right way and with our signature strategies you will be able to sleep at night knowing that your business will remain strong against your competition without the fear of being removed from the search engines.
1. We put our clients first.
2. We implement the right strategies.
3. We are lead focused.
We are available 7 days for calls from our clients via email, landline or mobile.
Our office is located at 109D/434 St Kilda Road, Melbourne, Victoria. However we have many clients from over 17 countries who contact us via the internet. We are available 7 days a week to discuss your business requirements.
Our team have been building websites since 2002. We know what works and what doesn't and deliver results FAST! As a customer we believe you require a business partner rather than a service who can spearhead projects related your online identity.
Call us today at +61 3 9005 7358 or email us at [email protected]
We strive to provide our customers with top notch support to make their experience unforgettable!